The National Basketball Association (NBA) is the highest career aspiration for all basketball players. It's the golden court that all young basketball players dream of, and only the best of the best get to bounce the ball there.
Only the big dreamers make it to the NBA, in hopes of making a career for themselves and landing that multi-million dollar retirement investment.
Sadly, just like every jump shot isn't a sure thing, not every NBA player scores a major endorsement. Some stay in the game long enough to make a name for themselves, whilst others retire to work in a job that is much less glamorous.
Here are 15 former NBA players that went back to the norm after signing that dream contract.
Shandon Anderson: scored in the kitchen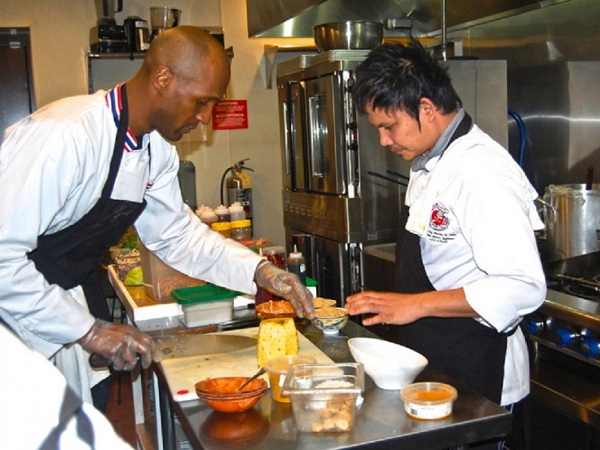 Former professional player for Miami Heat and Houston Rockets, Anderson played basketball for nine years before leaving the ball on the court to see what he could score in the kitchen. As a vegetarian himself, he realised that many restaurants didn't cater for his diet and so he knew he had to make a move. He attended Living Light Culinary Institute and the National Gourmet Institute before interning for 'Candle 79', New York's vegan hot spot. After proving to be a success in his second career choice, Anderson opened his own vegan restaurant called 'Drink Art'.